Category:
Microsoft AZ-500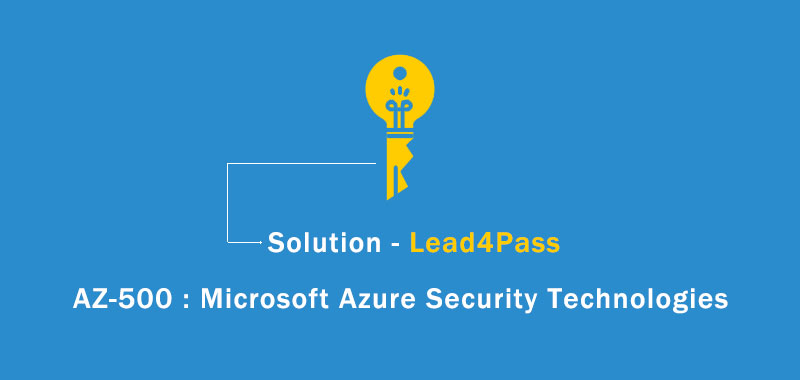 Welcome everyone to visit,
I hope everyone gets their wish!!
Today I plan to write some exam details/online exercises/solutions – AZ-500.
First of all, you should understand the AZ-500: Microsoft Azure Security Technologies exam details.
Specifically, you need to understand the powerful functions of Security Technologies (including Manage identity and access, Implement platform protection, Manage security operations, and Secure data and applications).
Thereby improving work efficiency. Let me take you briefly on the details of how to pass the exam, study materials or links, etc.
AZ-500 exam practice questions:
QUESTION 1
You have an Azure subscription that contains a virtual machine named VM1.
You create an Azure key vault that has the following configurations:
Name: Vault5 Region: West US Resource group: RG1
You need to use Vault5 to enable Azure Disk Encryption on VM1. The solution must support backing up VM1 by using
Azure Backup.